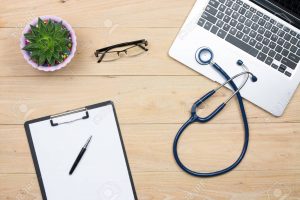 1. Why a video consultation?
In light of the COVID-19 pandemic, doctors and other health care professionals are using technology more to reach their patients.
With video consultations you can receive specialist medical advice at home while reducing the risk of COVID-19.
The main drawback is the lack of a formal examination which limits how much progress can be made.
Assessing 'New' patients is more of a challenge than 'Follow ups'.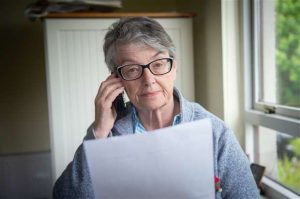 2. Is video consultation right for you?
Do you need a video consultation? Would a simple phone call do?
Is the doctor known to you? In any case do your research. Look at their professional website. Check review sites like 'Doctify".
Will it be a First /New patient consult or a 'Follow up'? If 'New' contact the professional first. Not all problems can be assessed in a video call.
Is this an NHS service or private? If private check costs and that your insurance will cover it.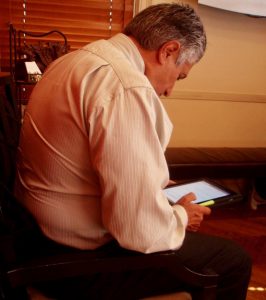 3. Choose your location
You need a stable internet connection for clear image and sound.
Choose a quiet, well lit area where you won't be interrupted or distracted.
Sit in a comfortable seat, positioned upright and forwards so your doctor can see you clearly, not hunched over your screen.
Do you want someone sitting in with you? If so, is there room for them? It helps the doctor if they can be seen too. Their reactions and comments give useful cues.
4. Choose your device
A laptop or desk top computer is usually best, allowing you to sit facing the screen and to be hands-free. It will be easier to talk to you if not too close or looming over your screen.
Mobile phones are not ideal.
iPads work well if propped up vertically.
Whatever you use have the charger plugged in and check it's working.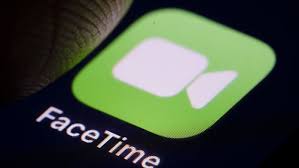 5. Which app or software to use?
Check with your doctor; the choice of software may be dictated by their equipment (eg they might not use WhatsApp) but they might be flexible if they know in advance.
If you have a Mac device, FaceTime might be best.
Other internet based services like 'Zoom' can work well.
If you are not used to the software arrange a practice call with someone ahead of time to familiarise yourself, and to check it all works.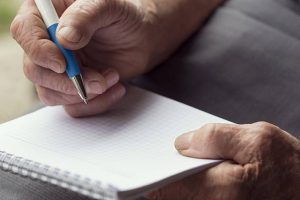 6. Prepare what you want to talk about (and for what you might be asked)
Think about what you want to talk about. Make a list.
Include when your symptoms began and how they developed.
Jot down a list of any past medical conditions.
Have any medications upset you? Any allergies?
Have you had any relevant tests, scans Xrays? Where were they done? Can you get the results?
For a follow up consult consider how things have changed – what has improved and what hasn't?
If you are on medication – has it helped or not?
Do any relatives have similar problems?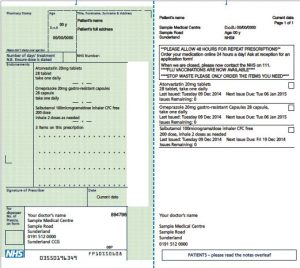 7. What to have close at hand
A back up phone number to call the doctor when the connection fails.
Useful identification details – your hospital number or NHS number may help.
GP Practice details including their email and phone number.
A list of all your medication.
Any relevant medical reports you may have, doctor's reports, test results.
Pen and paper.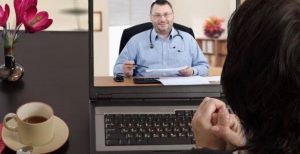 8. The consultation
Settle in 10 minutes early and check everything is working.
Check the arrangements – were you to call in or wait to be contacted?
When the call starts – check you are speaking to the right person and confirm who you are. Introduce anyone else even if 'off camera'.
Check you and the doctor have good picture and sound.
Don't be put off if the doctor isn't always looking at you 'eye to eye'. The camera is off centre and they need to look down to make notes etc
Check your list as you go along to make sure everything you want to cover is discussed.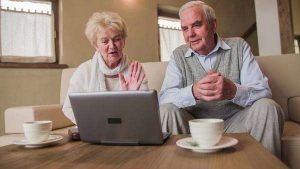 9. Winding up the consultation
Ask for a discussion about your questions and then request a 'summing up'.
Agree the plan, tests, treatments and the next steps including:

follow up appointment
prescription for medication if needed
what to do if things don't go as planned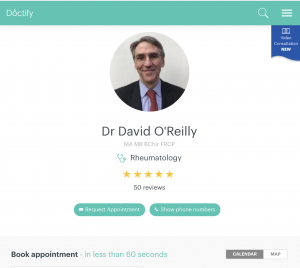 10. After the consultation
You should receive a report such as a copy of the letter to your doctor or at least a summary of the consultation.
If anything has been missed out, misunderstood or if you remember something extra do contact the doctor.
Let your doctor know how you felt the consultation went and how it could be improved.
Consider giving feedback on a review site to help guide future patients.