New and follow up private patient appointments are booked for 60 minutes. These charges include prescriptions issued in clinic and preparation of my report, onward referrals, liaising with other colleagues, responding to patient emails and phone calls etc.
Charges:
New patients maximum of £300
Follow up visits maximum of £250
Please see 'Concerns or questions' below.
Please note

   I do not charge for time spent on short phone calls, emails or onward referrals after the consultation.  However I may charge where is significant additional time spent on follow up calls or emails with advice and  also for subsequent private prescriptions.
Referral for your appointment
If your doctor has referred you please ask for the letter to be sent to the hospital or emailed to me at david.oreilly@nhs.net.  Alternatively, you could bring it to the appointment.
Please ask your surgery to prepare a summary of your notes with a print out of blood tests from the last 6-12 months.  This is really helpful.  The surgery can email this to me at david.oreilly@nhs.net or send it to you to bring along
I do see new patients without a GP referral letter but you may need to check with your insurers that this is acceptable to them.
Payment and Insurance Information
Self Funding patients
Payment on the day is possible using a credit or debit card, apple pay etc or cheque at the end of the consultation.  Please note there is a charge for card payments which I pass on to you.
Please note that payment terms are for full settlement within 7 days of the appointment.
Insured patients should check their cover
As you are ultimately responsible for the costs of your treatment it is important that you check the cover your insurer will provide.  The best way to ensure your insurance company will cover your treatment costs is to contact them prior to the date of your appointment to inform them of your treatment details.
Pre-authorisation
If your insurance company confirms cover you should obtain an authorisation code from them. You are always advised to obtain authorisation before undergoing investigations, treatment and follow-up consultations.
Insurance 'shortfalls' 
Often insurers will only pay part of the consultation charges, leaving a 'shortfall'.   They will contact you and my secretary with information about the sum left to pay.  My secretary will contact you to arrange payment. This can be by card or a bank transfer.  Cheques are accepted.
 

Billing information

If you have health insurance my secretary will send invoices to your insurer. The hospital will  also charge for tests which can be very expensive.   Always check with your insurer before having any investigations.  If self funding always check the costs before having tests.
Please note that you are ultimately responsible for payment should there be an excess on your insurance policy, or lapse in cover. 
Additional charges eg Injections
For injections given in clinic I add the standard BUPA charges. Hospitals will also charge you for 'consumables'. You should check with the hospital beforehand to find out about these additional costs.
Sometimes I recommend that an injection is given under ultrasound guidance. This will be arranged with a specialist musculoskeletal radiologist who will charge separately.
Please be aware that the hospital may also charge for drugs, consumables, blood tests and scans etc.
I strongly recommend  that you discuss such charges with the hospital when setting up the appointment and advise your insurers before having injections.
Overseas Patients
I do see patients who are visiting the UK from overseas.  I reserve the right to take payment in advance from patients who live overseas.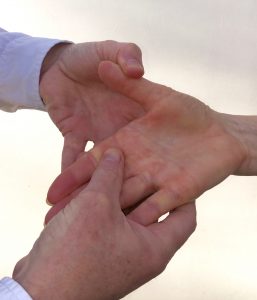 Concerns or questions about your charges?
If you have any queries or concerns about your invoice or if there is a problem with paying please let me know as soon as possible so any issues can be resolved.
Please note that I reserve the right, if necessary, to take what ever action is needed to recover fees. Failure to make payment within 28 days of the due date may result in the matter being referred to P&J CDS our debt collection agents. Any charges for recovery of my fees will be added to and payable with final settlement.
Cancellations
Please contact the hospital to cancel an appointment as soon as you realise this is necessary.   If a cancellation is made within 24 hours of the appointment, you may be liable to pay 25% of the intended appointment fee. If you do not attend  an appointment without  warning, then you may be liable to pay the full charge of the intended appointment.