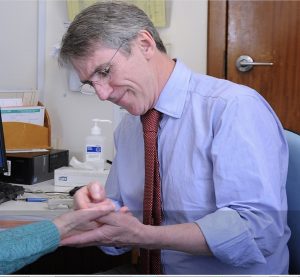 New private patient appointments are booked for 45 minutes.

Follow up appointments are booked for 30 minutes.

You can request longer consultations if you think it is necessary: the fee may be increased.

Please contact the hospital for up to date charges.
Medical Insurance Information
1. Confirming cover with your insurer
As you are ultimately responsible for the costs of your treatment it is important that you check the cover your insurer will provide. The best way to ensure your insurance company will cover your treatment costs is to contact them prior to the date of your appointment to inform them of your treatment details.
2. Pre-authorisation
If your insurance company confirms cover you should obtain an authorisation code from them. You are always advised to obtain authorisation before undergoing investigations, treatment and follow-up consultations.
3. Referral letter
Ideally you would arrange for a referral letter from your GP or referring consultant to be sent to the hospital in advance. Alternatively please bring it to your appointment as this contains important information and is often a requirement from your insurance company.
Payment of invoices
For self funding patients or those with some outstanding payment or shortfall I can receive payment by internet banking/BACS transfer or by cheque. The invoice will give information on how to pay.
I would be grateful for full settlement within 30 days.
If you are self funding I can email or post the invoice direct to you.
Your insurance company will usually notify you in writing that your claim is being settled. They will also inform you of any shortfalls and explain the reasons for them.
Please note that you are ultimately responsible for payment should there be an excess on your insurance policy, or lapse in cover.
Billing information
If you have health insurance I will send invoices to your insurer for direct payment where appropriate. The hospital at which you see me may also invoice your insurer directly for their costs such as blood tests, X-rays, scans etc.
Additional charges
For injections given in clinic I add the standard BUPA charges.
Sometimes I recommend that an injection is given under ultrasound guidance. This will be arranged with a specialist musculoskeletal radiologist who will charge separately.
Please be aware that the hospital may also charge for drugs, consumables, blood tests and scans etc.
I strongly recommend that you discuss such charges with the X-Ray department when setting up the appointment and advise your insurers before having injections.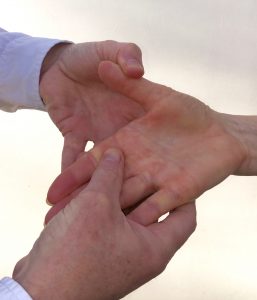 Concerns or questions about invoices?
If you have any queries or concerns about your invoice or if there is a problem with paying please let me know as soon as possible so any issues can be resolved.