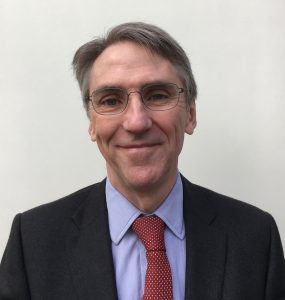 Consultant Rheumatologist in Cambridge and Suffolk with over 20 years' experience.
In my NHS and private practice I manage a wide range of musculoskeletal and inflammatory disorders.
Current NHS consultant post at West Suffolk Hospital Bury St Edmunds.
Private clinics at the BMI Hospital in Bury St Edmunds and the Spire and Nuffield hospitals in Cambridge.
My special interest is the diagnosis, assessment and treatment of Rheumatoid Arthritis, Psoriatic Arthritis and all other forms of arthritis.
I have expertise in the full range of Rheumatological problems.
Training & Qualifications
1978 Degree in Medical Sciences and Pathology Jesus College Cambridge
1980 Qualified Cambridge University School of Medicine
Trained in Medicine in Nottingham and Rheumatology in Manchester
NHS Consultant Post: West Suffolk Hospital Bury St Edmunds from 1993 to the present day
Fellow of the Royal College of Physicians
2016 British Society for Rheumatology Award
In 2016 I was named as a "Distinguished Member" by the British Society for Rheumatology in recognition of my work in the specialty.